| | |
| --- | --- |
| Founder: | Manhell |
| Channel: | #Gravano |
| Started: | 2.1 |
| Been up in: | 2.1, 2.3, 2.4, 2.7, 2.7b |
| Hijacked: | No |
| Alliance: | Affinitas, ADS, Asesinato |
| Sisterfam: | Xartinos 2.3 |

Gravano 2.1


Top:
Manhell, Novita, Alimazda
This was something that went really fast. In 2.1 Gravano was created after we decided to leave Vincitori. But we couldn't enjoy long enough of it. Because Merovingians got angry that we were standing on their spots. They told us to give the spots back to them what we obviously couldn't do. So we just decided to shoot down Merovingians even though they were much stronger than us. We successful took them down and asked Siggie ( Top of Vincitori) to shoot us down cause there was no reason for us to stay up since we would go down anyways by the Merovingians leftovers. No disrespect towards them but we just didn't wanted to go down without fun.
Gravano first time

Gravano 2.3


Tops: Top:
Manhell, Novita, Alimazda, IceD, Cloudius
In the start we talked with Vincitori and Escalada and decided to create one fam named Antevorte. After Manhell ranked like hell, he started Antevorte. In no time Antevorte became #1 family. When Manhell ranked to Bruglione we decided to create Gravano. Gravano was founded in chicago. Short after Vincitori was made. At that time we were also really close to Cuore. So we decided to form the Affinitas Alliance ( Antevorte, Gravano, Vincitori and Cuore). When our blood Vecoma got shot by INE alliance we decided to jump in for Vecoma but it was too late and they went down. But we managed to take down INE. Some weeks later we shot MMTC alliance down together with Liberta. After the war Affinitas tops agreed on getting Liberta in the alliance cause they are great people to work with.

Our family grew incredibly fast that we even became one of the strongest families in the game. This version just went the way we wanted. We shot down many alliances as TVCR, Ascension and some more we can't remember. Based on all this results Affinitas became #1 with our loyal bloods PIMPS on our side. So in the end we were definitely the winner of that version. Even though some people don't think we did. But we as family can be proud that we didn't even went down once this version and played it till the end. We were up for aproximately 6 months or even longer.
Honorable Family list of Affinitas

Gravano 2.4


Top:
Manhell, Novita, Alimazda, IceD
Since everything in 2.3 went really good we decided to give it another try as Affinitas. After we ranked up we created Gravano again and founded it again in our lovely hometown Chicago. In the meanwhile the rest of ADS alliance ( Affinitas) was up.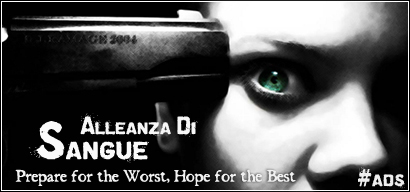 We decided to take fast action and attacked Legion alliance cause we considered them as a big treat at that time. The war went good with the help of our bloods. After this war the Anarachy alliance tried to revenge for their bloods. But the Anarchy alliance managed to take down 4 of the 5 fams. Gravano was still standing and Anarchy ended up bulletless and died by our bloods. We were in a world of shit. Cause there wasn't much left of us. But still we didn't gave up and rebuild our fam as quickly as possible. In the meanwhile our friends Selenga and Libertan were made. After some talking to them we decided to create the Asesinato alliance.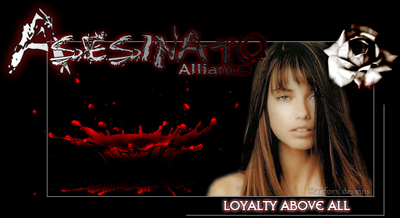 While Asesinato was created some huge wars happened. Omni and Malanoche/ Fatoslocos alliance fused together and made a gigantic alliance called Bloodlink. Bloodlink alliance decided to shoot down Devilspact alliance. After we saw how the gameplay was turning out we decided to take them down. Even though some part of that alliance was our bloods it didn't change our mind. Cause we couldn't just watch them control the whole game and have almost all the objects on their side. So for this reason we wanted to shoot them down. So we Asesinato + LPG + Theorder decided to take down bloodlink. Some days later Silence alliance leaked their war plans somehow and got shot down by bloodlink. We saw this as a once in a life chance opportunity. We shot them down that same evening together with LPG + Theorder.
Before war:
Fams stats before war
After war:
Fams stats few days after war
So we shot our bloods for business, nothing personal. After this war we decided to create Affinitas back to the game. We shot some more fams/alliances down like The Salvation alliance. But less in a week on Sunday morning around 6:00 OT Tempestuoso and their sisfam decided to suicide on Gravano, Vincitori and Xzone. They succeed to take us down. But off course our true friends and bloods didn't hesitate and took them down immediately after this. Offcourse the end of the version was near with Affinitas + LPG + Theorder controlling the game together. After all this fun we needed some break.
Most honorable family list 2.4
Affinitas alliance 2.4

Gravano 2.7


Top:
Manhell, Novita, Alimazda, IceD
We were still kinda retired. But we were called back by some Affinitas tops to play again. When they told us about their plans. We didn't agree on it and some of our tops stayed retired. But still we joined our friends. After some internal problems we decided to leave. We made Gravano again after 2 versions of retirement cause of our members request. Gravano was founded in detroit this time. In the same week Magliana en their bloods decided to shoot Illusion + Lioni + Blacklotus and asked our help. We helped our bloods and shot with them and took down Lioni. A few days later we got shot by Onore for the roulette.

Gravano 2.7b


Top:
Manhell, Novita, Alimazda, IceD
This version we wanted to play at the start cause we as family felt motivated to play again. Gravano started up at the beginning of the version and was founded again in Chicago. But then Conflict, Curse, Illusion and Righelli shot our bloods Memento and Conquista. We wanted to interfere but we didn't had enough ranks online at that time. The next day we gathered around our ppl and asked our bloods to strike them that day. We all agreed on it. The war leaked but we still managed to take down all their families. We gave everything we had. But the war ended up in both side dead. At the end of the war nobody could been seen as a winner. Even though they had still some strong bloods alive what made it possible to make them come back.
Here we rest our case.
We would like to thank all our friends and Bloods and most important our loyal members for being around.
Cya next round,
Thanks to Gravano tops for submitting
comments
---