» Last 3 Dead Families
---
Family Aslann down at 11-12 13:32:39
Family Lucchese down at 11-12 08:08:59
Family Outfit down at 10-12 13:28:31
» Latest ingame changes (22:04:10 OT)
---
[Economy] Money total:

-$6,823,600

to

$5,130,105,776
» Online Highranks (LC+) last 5 minutes
---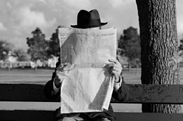 10-12 Difference & Xzone activate countdown

By buying the last available spot in Las Vegas, Difference, now renamed to Diff Xzone, has activated the 84 hour countdown. If the family remains undefeated until Friday the 14th at 13:00 OT, they will win round 10.
READ MORE | Comments (34)
14-12 Tokugawa down

Just when the omerta gangster world thought there's another peaceful Sunday behind us, it happened! Tokugawa family was erased from cruel maffia world, for now by unknown shooter(s) or reason.
READ MORE | Comments (0)