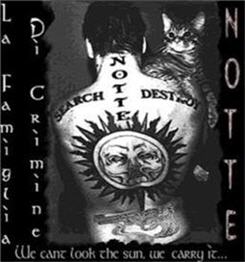 | | |
| --- | --- |
| Founder: | pearledd, Matty, Keten, cream, Burly, Violinista, micros, Esasoglan, Hena, Valander, Bloodpool, SimoneBellini, afsin, and nefertem |
| Channel: | #Notte |
| Started: | 2.3 |
| Been up in: | 2.3, 2.4, 2.5/2.6, 2.7 |
| Hijacked: | No |
| Alliance: | NINE 2.3, Anarchy 2.4, Fraternity 2.5/2.6 , ERA 2.5/2.6 |
| Sisterfam: | None |

How did Notte start
Everything started in summer 2005 with four high-school friends, cream, pearledd,Burly and Singoria started to play the game. On the other hand, two oldies, Keten and Falconetti have also joined the world of Omerta somewhere in time. One day their paths crossed in a channel called #gecce that means nigght (not night :P) in English in the middle of version 2.2 . They all had been in different families. In time the channel gecce was also growing day by day and they became "Gecce Crew" as the first steps of the Notte. So, the idea of Notte was born in #gecce in the late days of 2.2. since it means "Night" in Italian as it is "Gece" in Turkish.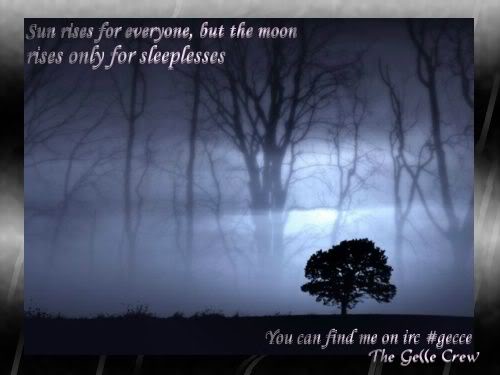 Version 2.3


Tops:
cream, pearledd, Matty, Keten, micros, Esasoglan
Notte has been seen the first time in Omerta world in that version. First don of Notte was "pearledd" who said "How can you play that fucking stupid game, a person must be stupid if plays a game like that" when the first time he saw Omerta while cream was playing at home (btw pearledd was #2 when he died :P) Since the game was so fresh and most of the old guys had no idea who we were, we decided to make an alliance with Nazdrovia, Incubo and Eclipse and formed NINE Alliance. Nazdrovia top yama bored of ranking and suicied on Fotoslocos don with the reason of could not catch him in rank progress (Fotoslocos don was #1, yama was just #2) and Nazdrovia refused to pay compensation money then they left from the alliance and died from the attack from Fatoslocos. Alliance has gone to their way without Nazdrovia as INE. Although Notte seemed the weakest link of INE, we had 13 Brugliones within the first month of 2.3 when we decided to attack VECOMA Alliance, to kill and erase the biggest threat to us in the game. INE had half of the highest rankers in the game before the war. Just a couple of minutes after Vecoma's fall, the rest of the families attacked us, and we were down, a long war lasting 16 hours. That was the longest war so far in the game. Notte never showed up again in 2.3. We decided to play in different families of different alliances. And those were the starting days of fucking huge Alliances.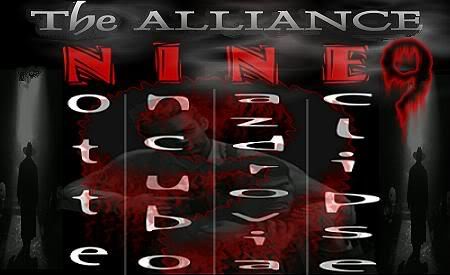 Version 2.4


Tops:
Keten, Matty, micros, afsin
We dont know why, but we always felt Baltimore as our homeland. And so, in the begining of 2.4, we once again decided to set our family in Baltimore and share the city with some fellas like Tempes, Ilteber (yes, once we were good fellas :P), Atlantica, and decided to form Anarchy Alliance consisting of Notte, Ilteber, Atlantica, Larochella and Colombo. Of those families, only Colombo was in Detroit the rest in Baltimore. There were three major alliances in the early days of 2.4 and Anarchy were one of those major ones. A couple of days after, Ex-ccce guys were killed by Affinitas, we decided to attack them and succeeded getting them down in four minutes. It happens in seconds nowadays but that was the quickest attack in those days. Again, the rest of the families attacked Anarchy, just a couple of minutes after we took Affi down and Notte were dead again. After a couple of weeks, since we were bored of ranking in other families, we again set up Anarchy family in Baltimore. Well, ok, Anarchy were not only Notte, but most of Notte guys were also the founders of Anarchy family. We set it up in Baltimore without any permission, and were killed the next days by Affi guys (" I only ask my own Brugliones for permission" was the response and probably the last words of our top Matty to Affi tops when they came and asked if we had a permission or not). And so, the version was over for Notte in that bloody day.

Version 2.5/2.6


Tops:
cream, afsin, Keten, Sepiroth, micros
We've started in Baltimore once again with some friends and formed "Fraternity Alliance" with Anycra and Sacred families. Before we made Fraternity, we killed Akustica family with Tempestuoso. In time, two more families, Esperanza and Inovation joined the alliance. Later, we killed SvS alliance for revenge of our blood Bruinsma. There were two big groups in those days which were Fraternity and Conflict (Terranova, Calabrian, Cobras, Elegante) and then the day came, Conflict shot us and we slept with the fishes. That was the start of the big wars of the version and most of the big families were eleminated in a short time.

as Nocturne


Tops:
cream, Demordian, Unfaithful, kokocuu, afsin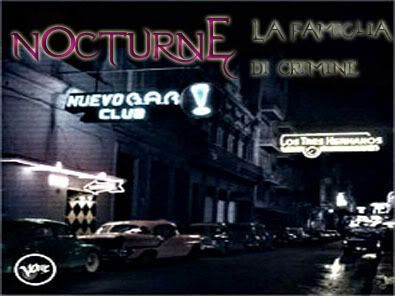 We built our family with a name of Nocturne on 11.03 by shooting Morales with SCU and Armonia. In a period we made a lot of wars with many families. Important ones were Calamari/Evolution war with the help of TT and Bruinsma, Cambiavento and
Coccada wars. Later on we made ERA Alliance (Nocturne, Nazdrovia, Orion, Tarantado, Shadows and Infragilis) and killed Blacklotus alliance and some other families and won the version of 2.5/2.6.
As Nocturne we became #1 family almost in a month after we set the family up and stayed on top till the end of the version (for 2 months). It was the first time a family had the maximum amount of CDs allowed by the game in a version (13 Capos+3 TOPs=16) as a war machine. We really scared our enemies before the wars with the amount of our online members:
and in that time we killed 23 families (1 family/4 days) and made 8 wars in 8 straight days at the end of the version.
Members

Version 2.7 as Chaos


Tops:
afsin, Sepiroth, trader, Valentin, bahadir, falconetti
As usual we started in Baltimore again with our bloods Tempestuoso, Bruinsma, Letalis and Mangano. Baltimore families were close to each others but they were not an alliance. After playing two months, game was locked and we wanted some action and decieded to take Consiglio-Ilteber down. Plan was simple, zenga (Curse Top) was made Hi-Jack Consiglio then Balti fams and Cuore would finish the job, but at the war night Vicaria gave up to involve the war. For that reason war cancelled for a week, after that week we killed Consiglio/Ilteber. That was one of the fastest first-wave-shots of the game that we killed 50+ Chief+ in 3 minutes with help of our allie forces. After one month we decieded to take revenge the family Vicaria who interrupted us one month ago at the war night and eleminated them and their bloods Eternity, Nomads and Genovese with help of our bloods. After 4 days of that war we attacked by a very large group (16 families) with the leadership of our bloods Righelli, Nuevitas and Sigma and finished for that version.

Version 2.7b


Tops:
cream, Keten, micros, afsin, Sepiroth, trader, Valentin, Demordian, Williams`
Baltimore was dark in those days again but shined with the lights of the Notte one more time. We were again involved in the first big war of the version but this time, although we did not want to be a part of the war we were forced to be. While we were eating our popcorn, suddenly, Curse machine-family killed two of our capos and we jumped in to the war. We knew it was going to be a suicide but we decided to attack them, by shootin' two ranks higher targets with Notte Stylo. We made a lot of damage on Curse and died. In that war, our don, afsin killed two enemies at the same time, and made an outstanding history.
You have witnessed Lionstriker kill Akhilleus. To auction this witness statement use the following id: 2229
You have witnessed Nietzsche kill Akhilleus. To auction this witness statement use the following id: 2231
Lionstriker 03-01-2008 01:45:33 Bruglione Conflict
Akhilleus 03-01-2008 01:45:33 Bruglione Notte
Nietzsche 03-01-2008 01:45:33 Bruglione Spirit
We didn't give it up, we started to rank immediately and built our family out of USA for the first time in Palermo. Got strong in a time and made a group to attack Conflict CO. Killed Conflict and did some heavy damages on Ilteber but died somehow by the bullets of their bloods in the end.


as Morello


Tops:
cream, Demordian, Attacker, Dieor, Ini
Not many things happened as Morello. We wanted to set up a family to make something with our friends when the version almost ended. But we've just became our sweet enemies' revenge target. First, Evolution took their "unforgetable" revenge of 2.5/2.6 but we built up our family in the next 24 hrs with great helps of our bloods Selvatica and Avant Garde (also they killed Evolution) then Ilteber guys got bored and decided to take their revenge of previous wars/versions. And we were done for that version.
Thanks to cream for submitting
comments
---