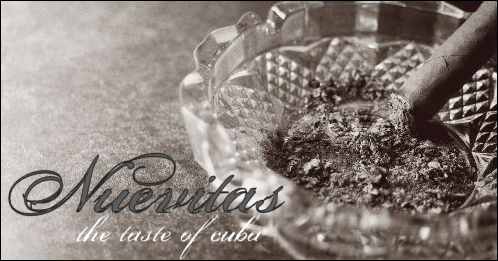 Founder:
Mogur
Channel:
#Nuevitas
Started:
1.0
Been up in:
2.1, 2.2, 2.3, 2.4, 2.5/2.6, 2.7, 2.7b, 2.8a, 3.2
Hijacked:
No
Alliance:
2.3: Bloodpact 2.4: Bloodlink
Sisterfam:
2.1: Varadero and Cienfuegos
2.3: Gruna, Fanaticos
2.4: Sisterfamily of Malanoche

1.0; Dellito

Tops:
Speachless (aka Mogur/Massuvio), Scaglieti (aka scaggy), Jacapo (aka Severio), remko (aka severio), Corbetti, Pavel
The group that started Nuevitas finds his origine back in 1.0. A group of colleagues from a taxiheadquarter in Zwolle (The Netherlands) were the core members. The wars fought in 1.0 are sofar unknown. Fact is that after the family died, the group got their own capo regime in Gruna (from which later on Messina got formed, the most feared family of Omerta till the beginning of 2.1).

2.0; Tazzino & Balagula

Tops:
Mogur, Jacapo, Sovetnik, Holycorn, Pabloaimar, Fabrizzio, Tarquin.
Balagula
A group of friends from Nieuwegein (including Pabloaimar aka Sicario, Fabrizzio aka Macamba, Tarquin aka Valentino, Luna) got recruited and a guy called Holycorn (aka Scortare) promoted to top. After the family died they wanted to do something new and they found Balagula, name based on a Russian mobboss called Marrat Balagula (http://en.wikipedia.org/wiki/Marat_Balagula). While Scaglieti worked his way up to the top of Messina, Balagula promoted Fabrizio and Pabloaimar to top, supported by Mogur. As they worked their way through the rest of the version Balagula gained 2 bulletfactories. At the last month of 2.0 one of those bulletfactories had to get transferred from Jacapo to Fabrizzio at 6 in the morning, but due to clicklimit the fast transfer went wrong and the bulletfactory got intercepted by a guy named Egidius (Consiglieri of a noobfamily called Fanaticos). After a good night rest, Fanaticos decided to ask 50m to transfer the bulletfactory back to Balagula. Suprisingly Balagula agreed and Egidius kept close contact with Jacapo until the end of the version. Just before the havock Fanaticos helped Balagula out in shooting a family called Cappadonna, and a true friendship was born.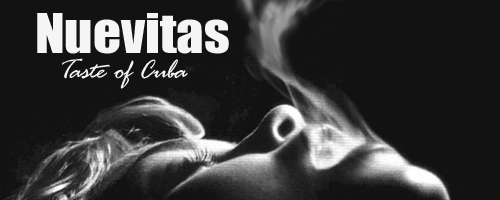 2.1; Nuevitas, Varadero and Cienfuegos

Tops:
Massuvio, Severio, Sovetnik, Scortare, Tagliano, Sicario, Macamba, Valentino, Mokoad, Egidius, Nuzzio, Englishtart, Brandon.
Nuevitas started as the second family of 2.1. The very first family of 2.1 was Cosca (aka Messina), found just 2 days after the reset due to a "bug". Explanation: Back in 2.0 and also at the beginning of 2.1 you could start a family as Assasin, but the rankpoints required for Assasin 50% in 2.0 were the same as 0% Associate in 2.1, the admins quickly deleted the family and refunded the money, but it was quite an acchievement to earn 25m within just 2 days, starting from scratch. Nuevitas was originally found by a Cosca member that was 50% Assasin, but quickly handed over the family to Massuvio who was lower than 50% Assasin. With Cosca at their side Nuevitas felt pretty secure, and had a slow but steady build up. After one week of Nuevitas being up, Massuvio's application to join the Crew was accepted, and the family was handed over to Tagliano (a guy recruited from Pazzesco who was made top after he joined). Nuevitas started on a 50 spot and was quite limited in inviting and filtering out the slowrankers and
inviting new ones for better chances. After a misserably failed attempt to start his own family Egidius and nuzzio joined Nuevitas. Nuevitas' diplomacy wasn't quite offencive, they had about 10 bloods of which a majority was pretty unknown to all of the tops and they hardly had wars, but that was about to change. Massuvio's aim was to get Sicario on top of Nuevitas, and after about 2 months (with 1 month downtime in total), Sicario reached his goal and got promoted to don by Scortare, the current don at that time. Nuevitas made an alliance pact with Pichiatores. Pichiatores is better known as Fatoslocos, a few tops of them were former Balagula members and so they thought it was a good match. Sicario decided that it was time for fresh blood and invited Brandon, Machete, Mokoad and Egidius into the top. At the same moment Severio got a bit bored with the game and wanted to start his own family. He took Egidius with him and founded
Varadero
, a sisterfamily of Nuevitas. It was the end of august and the game had a new strong force, called Marangello, started by Beowulf aka Njord. Being the first 100 spot family and holding quite an impressive core with people like Cicatriz (aka Cica`), Odin and other legends. Marangello wasn't quite happy with the position of Messina and their egocentric and reckless way of playing. At the moment they received a logfile (suspected was the leak came from Bennotsi,
Ragnarok
ingame, former don of Cosca and first don of 2.1) of Messina tops argueing about shooting of Marangello, Beowulf was done with it. Little did Messina know that the new KA which just got introduced made it possible to shoot a brug with about 1k, and Marangello decided to shoot Messina off. After this night it was clear for certain people who knew what happened, that it was time for some action. Together with Lucchese and Marangello, 4 Nuevitans (including: Mokoad, Sovetnik, nuzzio and Egidius) shot fams off every single night. At that moment Nuevitas took a more offensive style for the rest of the version. Meanwhile severio got a bit bored and wanted to start his own family, Varadero. While switching with Egidius as don but due to retirement of both tops, Nuevitas decided after about 2 months, that Varadero wasn't what they wanted and they handed the family over to Keeskroket and Nuuriehuub. Those last 2 guys shot about 7 Righelli capo's and got away with it for about 1 month; after they shot the capo's as revenge for a guy from Righelli shooting off a Messina guy in the war with Marangello, the admins admitted their mistake and in stead of the KA being very easy, the KA now turned out to be impossible. Keeskroket got about 500k shot at him and had at least 10 attempts on his life (by Godfathers), but still managed to survive. Some Nuevitas tops sponsored an insider in Marangello (siers, Carpacchio ingame) who got saved from being shot by Beowulf because he thought he could trust him, however after 2 months of playing in Marangello, siers finally hijacked Marangello and smoothly stole 1 billion from the familybank. When Sicario got shot by a suicider of Corleone (a well known family since 1.0), Nuevitas decided it was time to get their revenge and shot Corleone the same night. Sicario retired, and Scortare took back his place. At the moment Mokoad died during the war of Lucchese against Marangello due to his involvement, Sicario decided that Mokoad had to build up a new strong account and get that Don spot, because he gained so much respect by the other fams and did a very good job as top, and so he did. At the moment Lucchese got into a war with Fatoslocos (renamed from Pichiatores), Nuevitas got into an awkward position. Petrosino (a former 2.0 crew member, that went to Lucchese after his family Messina got killed, Posthuman ingame) who was top Lucchese/Squad at that time, had been leaking top info to Fatoslocos. And at the moment Lucchese found out, Fatoslocos just had detectives on Lucchese, Lucchese went safehouse and a hell of a war broke loose, causing many casualties at both sides. Lucchese/Squad's top are irl friends of Nuevitas' top, and Fatoslocos decided to strike on their own, without informing Nuevitas, Lucchese were good bloods, in the top's opinion even better than Fatoslocos at that time: Lucchese and Nuevitas at that point done about 30 wars together already while Fatoslocos was stuck at 2 orso. So Nuevitas decided to stand at the sightline watching Fatoslocos getting torn to pieces. While Lucchese being the big bad wolf of the game, Nuevitas remained their underdog position and were involved in a lot of wars, but rarely hated/feared.
Cienfuegos
was found by Macamba, a new try at starting a sisterfamily, but this time it packed out very well. Nuevitas carried 50 members all the time, but about 45 members were Brugliones and
Nuevitas
became a wanted family, but due to the limit, all the recruits got sent to Cienfuegos, which became rapidly a very strong family. After the Spot system got introduced Nuevitas expanded to a 150 spot, but sticked to 100 members as a maximum, including 90 brugliones. The last war Nuevitas fought was the MCC (Medicci, Cupido and Cupola) war, I think the biggest war of 2.1. Together with LSO and portucalia they striked at the 2000 members counting pact in less than an hour, Macamba made 1100 people famless with only one push at the button. I remember Joog (a Medicci brug), going to #help during the war complaining that over 150 brugs got shot and none of them made a backfirekill. 10 minutes later, Joog got out of safehouse and took a shot at Demeter (a well-known Nuevitas brug), Demeter survived, and killed Joog in backfire. Shortly after that night, a reset got announced and the version was over. During the havock, Nuevitas & Cienfuegos shot several fams, but at the end they turned against
Gambino
. With the death of Cless (Richter ingame), Nuevitas was down and Omerta closed its doors the day after.

2.2; Nuevitas & Balagula

Tops:
Sovetnik, Nuzzio, Bertoli, Macamba, Mokoad, Egidius, Sicario, Audiowaste
Nuevitas
Due to inactivity and problems internally, this time some former tops and members started Balagula as the seconf family of 2.2, but without Cienfuegos. Balagula shot off a couple of small fams but after 2 months Balagula got shot by NA (Northern Alliance, Hispania, Merovingians and Andalusia).
After a period of building up Nuevitas was found by nuzzio (Herrera ingame), Macamba (Mataram ingame) and Bertoli (Santapaola ingame) and managed to built up a quite strong family (about 30 brugliones), though living in the shadow of the way bigger CCCE, Nuevitas decided at the end of the version to suicide on CCCE, mainly aiming at Calabrian and Tribal, but most of the shooters died in backfire after their first strike (except Herrera), and the full potention of Nuevitas wasn't being used.

2.3; Nuevitas, Fanticos & Gruna
After 2.2 it was clear that you couldn't acchieve a lot unless you were in an alliance since 90% of the families were in an alliance so Nuevitas joined an alliance together with Lucchese, Fatoslocos and Marangello. Nuevitas had a postponed start up because their highest ranker (TripleX ingame) got shot by the former CCCE when Nuevitas joined the end of the war against the former ccce. Nuevitas was found by Cless (Fahrenheit ingame) and they got shot by ???.
Later on Bertoli, Macamba, Arche, Ferran and nuzzio found Fanaticos and Gruna, which were in Bloodpact.

2.4; Nuevitas
Nuevitas wasn't there at the start of 2.4 but with help of Malanoche Nuevitas was formed as sisterfamily and part of Bloodlink, a 24 family counting alliance. Bloodlink got attacked by The order, but Nuevitas was saved by Akasha thanks to a talk with Macamba. Nuevitas later on got shot by Selenga and Escalada.

2.5/2.6; Nuevitas
Nuevitas was found by Cica (Nervion ingame), the former Marangello top named somewhere above. Just about a month after the version began Nuevitas' best bloods since 2.1
Lucchese
got shot by
Violenza
, the leading alliance at that time. Nuevitas saw no perspective at all in the version if people just let Violenza walk over them and decided to stand up for their bloods and
suicide
because their bloods weren't willing or able to strike at that moment. Second time Nuevitas was up they got shot in the
2nd scu war
. The third time Nuevitas went
up
it didn't last longer than a few hours, Egidius (Qtip ingame) misserably failed in starting Nuevitas.

2.7; Nuevitas
Nuevitas started in a bit of awkward position; their tops were quite different from the previous versions and so became their bloods. Nuevitas fought several wars at managed to last throughout the whole version. Meanwhile Sicario, nuzzio, Macamba and Egidius came back and took over the topwork again together with Exuma who mainly ran the family since the beginning. Nuevitas got shot at the end of the version by
Torretta
.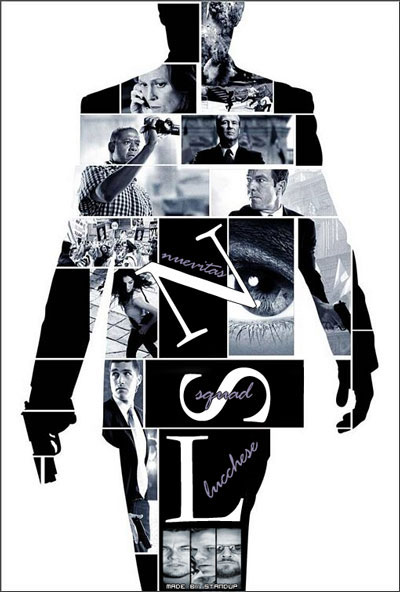 If you read any mistakes or if you can fill in any of the questionmarks got any additions or whatsoever, feel free to drop it in my pm. An update will follow after Severio, Scaggy or Massuvio got a little chat with me and when I find inspiration to tell a little bit more about the diplomacy and wars of Nuevitas especially in the versions after 2.1. My apologies for the maybe too long article, but take into account that this is a 5 year during period of which I wrote a summary about and especially the things happened back in the days I enjoy to talk about.
Kind regards,
Egidius
Thanks to Egidius for submitting this story.
comments
---
Ardito
(19:35:36 - 22-01)
Ardito
(19:31:11 - 22-01)