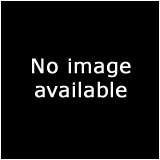 | | |
| --- | --- |
| Founder: | Neko Jackert Reban Demo Mieremet |
| Channel: | #Gracelandian |
| Started: | 2.4 |
| Been up in: | 2.4, 2.5, 2.6, 2.7, 2.7b |
| Hijacked: | No |
| Alliance: | Lgp & GVD |
| Sisterfam: | Krays Solone Pescara |

Gracelandian 2.4
In 2.4 Gracelandian was first founded by Neko who chose this name because he was a big fan of elvis. At that time Reban and Neko were top also, there was a spot free and Neko talked to Jackert to help him with Gracelandian (Jackert was at Latobuio at that time.)

Gracelandian 2.5
In 2.5 Gracelandian was founded by Neko and Jackert, The rankers of prevous version joined also ( Demo, Mieremet Hunterjoe Kaylee Duts ) The top was Jackert Kaylee and Hunterjoe. It was a little different because Reban was retired and Neko was busy with irl caus his wife was expecting a little elvis.

Gracelandian 2.6
In 2.6 Gracelandian was founded by Jackert Duts Demolish and Hunterjoe ex Gracelandian there was a big war and Jackert choosed to kick hunterjoe (Lc) when the war was beginning in the end Gracelandian was shot down and after the war was done Hunterjoe made Sparazza in Palermo so a new Gracelandian was born but after Nuevitas was shot down Sparazza took the Bf in palermo and majuni shot us because of that. That was the end of Gracelandian that version.

Gracelandian 2.7
In 2.7 Gracelandian was founded by Krays rankers who were ranking in Gracelandian so they could later on build their own family. After Gracelandian had enough lc's to keep the family up Jackert Demolish Duts Silverqueen and Mieremet took over and Alphabud and co left to build Krays. Krays became Gracelandian's sisterfam. Some weeks later Meditterano shot Vincitori our bloods so we revenged them shooting meditterano down together with krays without suffering any backfire kills, therefore we were never mentioned in fingon either. Everything went smooth until tops of Gracelandian and Krays started to have arguments and disagreements about shooting Sigma and Righelli while Gracelandian and Sigma + Righelli had given each other their word at the start of the version that they wouldn't shoot each other so Gracelandian saw no other option then to break their bonds with Krays and go their separate ways. Gracelandian tops were very close with Solone tops so Gracelandian their new sister family became Solone.
Krays still went on with their plan and without letting us know they opened fire on Sigma & co together with various bloods slowly more and more families were getting involved until each and every families in Chicago was shooting so we decided we could not be the only ones not to shoot and we planned a war against Curse which we knew had a low rate of success. We didn't managed to get Curse down at that time but we were happy we shot with everyone. Solone later opened fire on Sigma

Gracelandian 2.7b
Gracelandian in 2.7b was founded by Jackert during the big cleaning that Inzerillo was holding but was unfortunately shot down not even an hour later by Inzerillo because in their eyes we were "gay" tops retired and decided to come back the next version.
comments
---