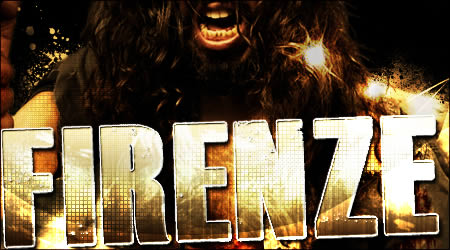 | | |
| --- | --- |
| Founder: | Arcanine, Bazjuuh, Eldior, Hic, scratzin, Smokey`, Smitzer, Yogho |
| Channel: | #Firenze |
| Started: | 3.2 |
| Been up in: | 3.2 |
| Hijacked: | No |
| Alliance: | Firenze+ |
| Sisterfam: | Florence, Fiorenza, Florentia |

History of Firenze
Firenze got founded by: Arcanine, Bazjuuh, Eldior, Hic, scratzin, Smokey`, Smitzer and Yogho in 3.2. This happend after Vaffanculo died, and its tops retired, I (scratzin), still wanted to continue playing and created Firenze.
So I decided to set up a new family. This could have been a simple Vaffanculo clone like Gigante at the end of 3.1, but I wanted to do something new, to leave Vaffanculo's feuds behind and start with a clean slate.
Finding rankers wasnt a problem at all, because I still had some friends from my old family left, and on .nl there were already talks of a new Invocandi or Balashikha (to those who missed 3.1, Invo and Bala were .com fams made up of .nl rankers, this happened due to .nl being boring at the time).
The problem would be finding a good allround top. I approached Hic first, and he recommended Yogho and Smitzer (Invo and Bala tops respectively). After they were onboard, I approached Arcanine and Smokey`, both of whom said yes. I was also happily surprised by Bazjuuh and Eldior, whom I thought were going to retire. With them added, I had an experienced top, with very different histories, and with connections all over the game.
For bloods, we approached Camorra, Gravano, Guardians, Krays and Vincitori. Camorra and Guardians needed some time to get back to us, but Gravano, Krays and Vincitori could be added immediately to the fampage.
It was Gravano and Vincitori who asked us to help them in the war against Gambino. While Firenze was in no state for war, we didnt want to refuse and took on a few targets. We didnt want any dead Firenze's to show up on the statistics page, because we knew that Gambino's bloods would be happy to pick on a small fam for a counter. This plan backfired when oudemolen died in the bf of our final target. This caused Distruzione to open fire on us later that day. We felt this was a personal betrayal due to our mutual Lucchese heritage. We had been ranking with those guys for years, and had even been in talks with them about bloodship, and they picked us as a target to counter on. To add insult to injury, the targets they shot were all Lucchese classics.
Obviously we wanted revenge for this, and them having a slot made it a sound strategical move as well. So we shot them a few weeks later, together with Krays.
comments
---